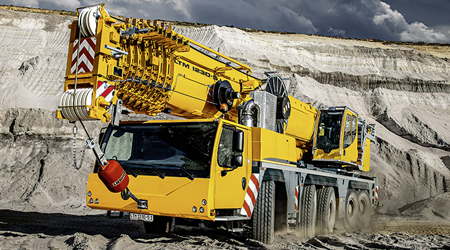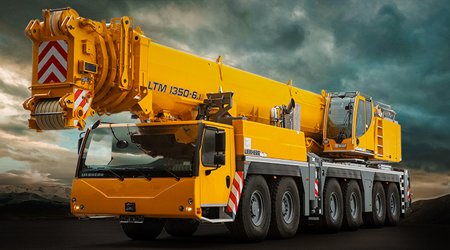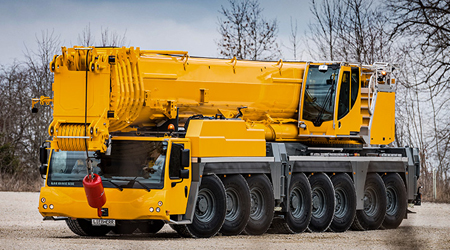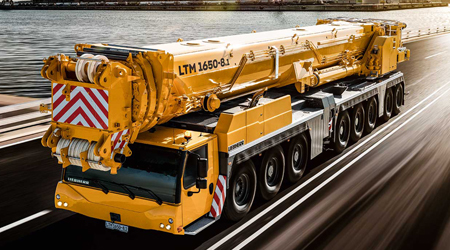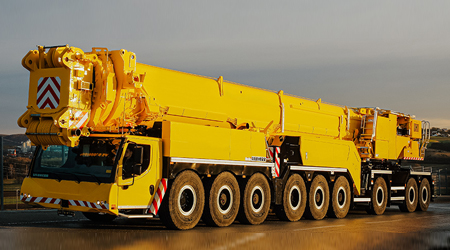 View Our STOCK LIST Of Quality Used And Like New Cranes For Sale
Liebherr LTM 1100-4.2 120-ton All Terrain Crane For Sale
Location: United States
Status
For Sale
Manufacturer
Liebherr
Model
LTM 1100-4.2
Condition
Very Good
Year
2017
Ton (USt)
120.00
Main Boom Length
38' - 197' (11.5 - 60 m)
Jib Extension Length
10' - 35' - 62' (2.9 - 10.8 -19 m)
Jib Inserts
2 x 26' (8 m)
Max. Tip Height
299' (91 m)
Max. Hook Radius
190' (58 m)
Traveling Speed
53 mph (85 km/h)
Maximum Counterweight
62,200 lbs. (28.2 mt)
Base Weight (GVW)
105.600 lbs. (48 mt)
Transmission Type
Automatic
Miles/KM
55,000
Upper Superstructure Engine
Liebherr 4-Zylinder-Diesel (175 HP/129 kW)
Upper Engine Hours
3,000
Lower Carrier Engine
Liebherr 6-Zylinder-Diesel (476 HP/350 kW)
Lower Engine Hours
1,755
Show More
Hide
Contacts:
Manzar Shah
tel:
617-419-7147
, email:
info@sascranes.com
Description
LIEBHERR LTM 1100-4.2 ALL TERRAIN CRANE FOR SALE
KM 55,000

LOWER HOURS 1,755

UPPER HOURS 3,000

HYDRAULIC JIB
CRANE IS IN EUROPE
WE WILL DELIVER THE CRANE TO ANY USA PORT.
WE OFFER FINANCING FOR USA-BASED CUSTOMERS.
CRANE WILL BE PAINTED LIEBHERR YELLOW OR YOUR COMPANY COLOR.
PRICE DELIVERED TO ANY USA PORT INCLUDING PAINT $769,000 USD.
Powered by CraneMarket